Ferdinando de Luca (italian, 20th Century) Large Bronze Figurine - £3400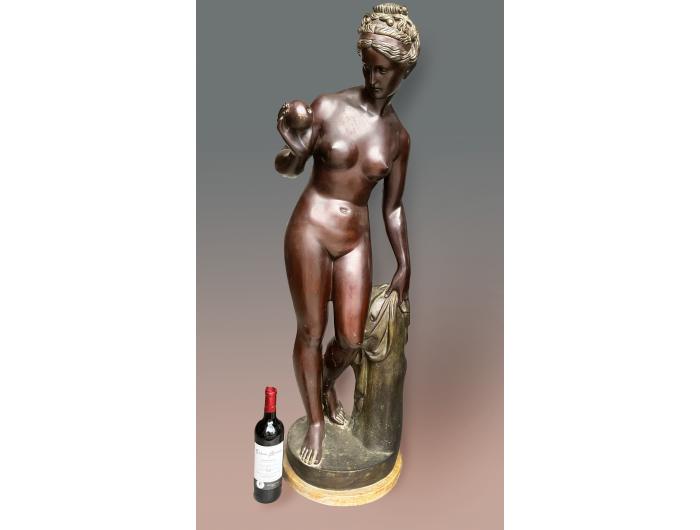 Product Description:
Ferdinando de Luca (Italian, 20th Century) Circa 1930. A very large bronze figurine of a bather with towel and apple. Inscribed 'F. de Luca' (on the base) Of beautiful form and impressive in height standing at well over one meter. H120cm.  Wine not included!
Product Ref: SA2501
Price: £3400